In this lesson, I'm going to break down a slide guitar lick used by Derek Trucks in the song "Key to the Highway" from the Songlines DVD.
The solo he plays in this song is nothing short of brilliant. Derek effectively manages to blend the Major, Minor, and Blues Scales together to form a very melodic vocal-esque slide guitar solo.
Notice the use of dynamics, phrasing, space, and melody in this solo. Only a true bluesman possesses the power of restraint during a solo.
You'll notice he'll leave quite a bit of space between the phrases at the beginning points of the solo.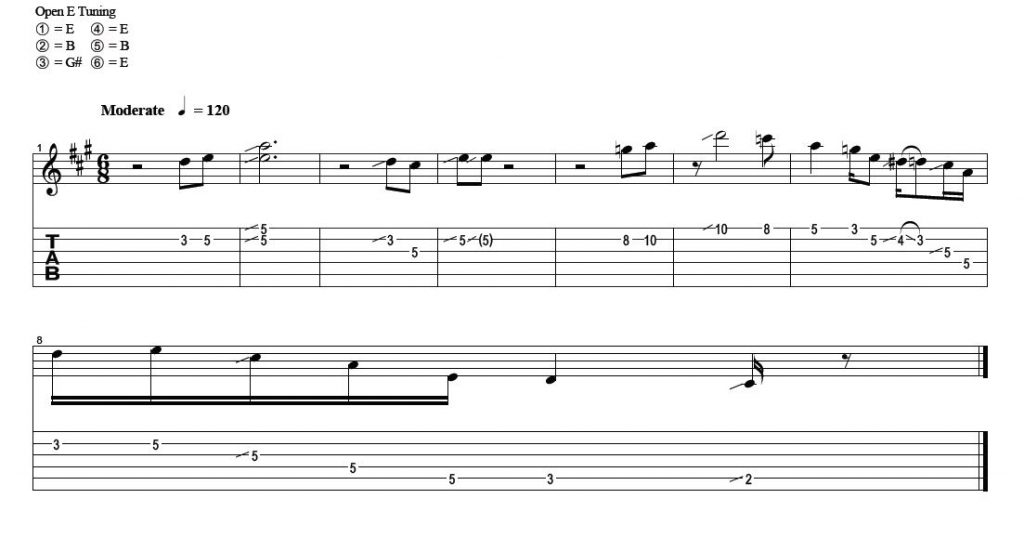 In the next lesson, I'll show you the lick that is played next in the intro. You can watch it here.
To learn more about Open E Tuning Slide Guitar, please check out my Slide Guitar Course.
Breaking Out of The Pentatonic Box Free Course
I'll send you my completely Free, Blues Guitar Mini Course and regular subscriber-exclusive content.
45 Minute Video Guitar Course
8 MP3 Backing Track Downloads
7 Practice Tips Video
Get the Free Course