In this lesson, I'm going to show you another Derek Trucks lick from "Key to the Highway". If you missed the first installment, you can find Part One Here. This slide guitar lick occurring at the intro of the live version of this song from the Songlines Live DVD, is just an amazing slide guitar lick that utilizes some really cool rhythms and positions in open e tuning.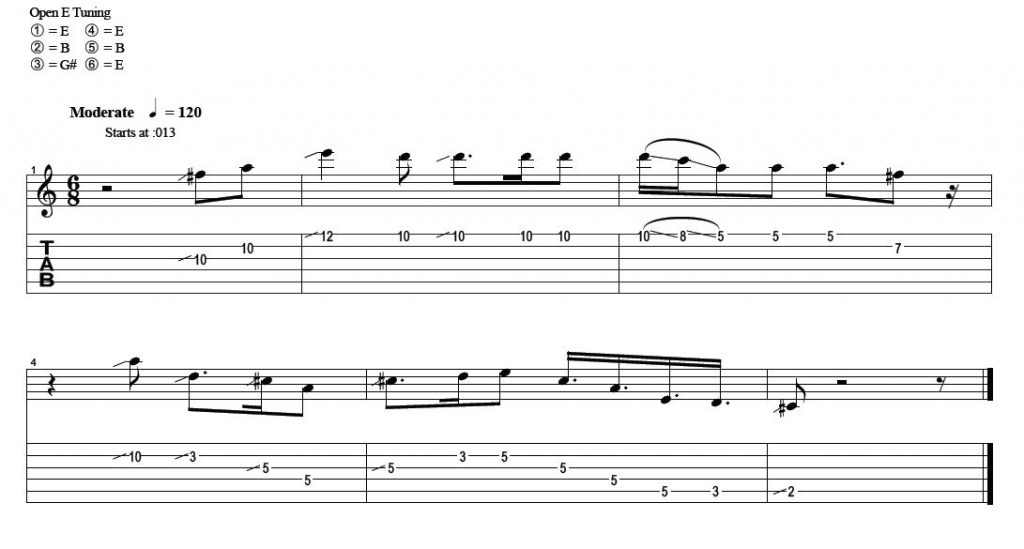 I've put together a course on how to play in the style of Derek Trucks and Duane Allman. This course is guaranteed to get you playing like these 2 legendary slide guitar players if you PRACTICE!!.
If you're serious about learning slide guitar, now is the time to start and with my help, you'll save a lot of time and frustration. Check out my Slide Guitar Course Here.
Have you tried playing Derek Trucks licks? They can be quite difficult at first. Let me know what you think of this budding guitar God below. Also, what is your favorite Derek Trucks song?
Breaking Out of The Pentatonic Box Free Course
I'll send you my completely Free, Blues Guitar Mini Course and regular subscriber-exclusive content.
45 Minute Video Guitar Course
8 MP3 Backing Track Downloads
7 Practice Tips Video
Get the Free Course