Join the Free Newsletter and Receive
Blues Guitar Mini Course – Breaking Out of the Pentatonic Box
8 FREE Blues Backing Track mp3s
7 Practice Tips Video
Sign Up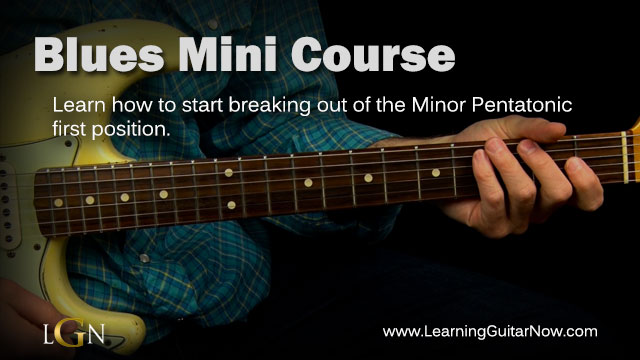 Tom M in Massachusetts
This website is where it's at if you're really looking to learn blues in many different styles in an easy laid back way. Here me out for 20 seconds, I don't get paid to write this I pay John every month and it's so worth it.I found other sites to be too busy with too many teachers. I didn't want to learn metal, jazz, classical or anything else so why pay for it. I already knew how to play guitar, and I wanted to really dive into learning different styles of blues. If you're serious about learning blues and being a well rounded guitar player I recommend "Learning Guitar Now".
Terry Kurash in Canada
For anyone wanting to learn how to play classic blues, this site and the material is unbelievable, John knows his stuff, is a GREAT teacher, and he puts out so much material for you that is sooo good. You get more than your money's worth…and it's so much fun learning it.
Chaz in Raymond NH
I've been playing for 45 years. Done many live gigs, but always looking to expand my playing. I recently bought both of your Clapton Lessons. I saw him with Cream in Denver a long time ago — so suffice to say he's been a big time influence. So every once in a while I go back to the Clapton "Well." I do that mostly for the phrasing. The nuance, timing and feel come naturally at this point, but I've never had his "vocabulary" at my beck and call. You've nailed everything I've been looking for. I've been woodshedding like crazy. I just had to stop playing long enough to send you my best wishes. You've always had high standards but this is off the charts. Thanks!
Ready to Start Learning the Blues?
Make a decision today to start improving your blues skills. With over 20 years of teaching experience I want to show you what I have learned along the way that will help your blues and slide guitar playing. Playing guitar becomes a lot more fun when you can start playing the things you have always wanted to play.