[ Update ]
This course is now available.
In the next premium course I decided to put out some more material about one of my favorite blues guitarists, Eric Clapton. Specifically this course will focus on the From the Cradle and 24 Nights era. I believe he was at his peak during these times when playing blues guitar.
Many may say the Bluesbreakers or Cream was his standout period but I don't think he was quite the bluesman yet that he became during these 2 periods which came back to back.
This will be the first course I have recorded since having the surgery as well and it's nice to feel so much better while recording the lessons. I do feel that these may be the best I've done yet, but I always feel that way about each project I'm working on.
This course will contain two solos you will learn as well as some other lessons about playing his style.
Lesson Index
Intro
Lesson 1 Slow Blues Exercise
Lesson 2 Shuffle Exercise
Lesson 3 Improvising Like Slowhand
– 6 patterns
– Digging In
– Pre Bends
– Over Bends
Lesson 4 Tore Down Solo
– Tone Lesson
– Solo Breakdown
Lesson 5 Have You Ever Solo
– Tone Lesson
– Solo Breakdown
Outro
This Course will include
4.5 Hours of Multicam HD Video
3 Mp3 Backing Tracks
2 Video 12 Bar Backing Tracks
20 pages PDF Tabs
32 mp3 lick examples
Guitar Pro Files
6 Fretboard Maps
Tone Pics
Sample Practice Regimen
Forum Access
The All Access Pass version will additionally include
Interactive Backing Tracks
Interactive Tab for Solos and Exercises
Have You Ever Style Solo
[fvplayer src="https://vimeo.com/150833635″]
Tore Down Style Solo
[fvplayer src="https://vimeo.com/151193507″]
I think this course is coming out great and should be out sometime in January.
This course will be available in 3 formats –
All Access Pass
Digital Download
DVD – One Time Only Offer
I also decided that the course will be on DVD as a one time only offer at initial launch. After the initial launch is over then the course will only be available as a Digital Download and All Access Pass.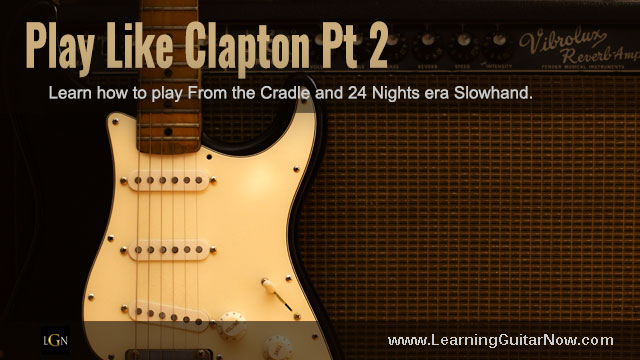 If you have any questions, post below. Thanks and Happy new Year!
John
On a separate note, I also got engaged over the holidays to the most amazing woman I have ever met. In addition to being so lovely she is also a Warren Haynes fan :)
Breaking Out of The Pentatonic Box Free Course
Enter your email below and I'll send you my completely Free, Blues Guitar Mini Course and regular subscriber-exclusive content.
45 Minute Video Guitar Course
8 MP3 Backing Track Downloads
7 Practice Tips Video