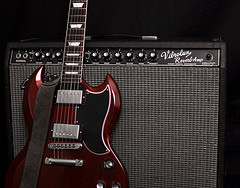 9 months ago I suffered a nerve injury due to leaning my elbow on my desk while working on the computer. 9 months later it is still not fully healed.
However, I have found that these key factors have helped tremendously to keep my arm from getting any worse and also to keep getting stronger.
Exercise
Lifting light weights
Eating Healthier
30 minutes of Guitar Practice Daily
So what do I practice in this daily routine? Well this routine is basically put together to get my arm stronger and to build endurance. My arm is pretty weak considering what I used to play like. I can still play but I don't have nearly as much endurance.
I put together practice elements that are in the Blues Techniques Lessons I created last year. The lessons in the Techniques videos are still what I do if I need to get my chops back in order.
Although my arm is not fully healed yet, I feel that if I keep up this new routine, that the numbness should go away completely within the next 6 months. We shall see, but I try to stay very optimistic. I've overcome injuries before and I know it just takes time.
– John
Breaking Out of The Pentatonic Box Free Course
I'll send you my completely Free, Blues Guitar Mini Course and regular subscriber-exclusive content.
45 Minute Video Guitar Course
8 MP3 Backing Track Downloads
7 Practice Tips Video
Get the Free Course