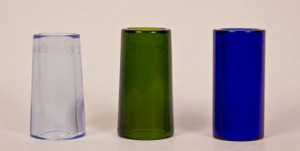 It's January 2013 and that means it's a new year with new opportunities and beginnings. Many of you may be debating whether you want to try learning slide guitar or not and start playing some real emotive sounds on the guitar.
In this blog post, I'm going to list some helpful resources I have on the site, to make it easier to access the most popular beginner slide guitar Free Lessons.
First let's talk about tunings. This is really important as it will dictate how you will sound and what you will need to learn. Check out my post on Side Guitar Tunings to understand what each tuning is all about.
Open G Tuning Free Tutorials
Open E Tuning Free Tutorials
Standard Tuning Free Tutorials
My Story with Slide Guitar
Slide Tone, Strings, and Settings
There's some of the most informative material I have produced for Free on the site regarding slide guitar. If you would like to learn ever more check out the slide guitar section in the Learning Guitar Now Store. Check out these lessons here.
Breaking Out of The Pentatonic Box Free Course
I'll send you my completely Free, Blues Guitar Mini Course and regular subscriber-exclusive content.
45 Minute Video Guitar Course
8 MP3 Backing Track Downloads
7 Practice Tips Video
Get the Free Course