In today's slide guitar lesson, I'm going to break down 2 blues, slide guitar licks in the open E slide tuning. First let's get the tuning sorted out. All of these licks are in Open E tuning which is low to high, E B E G# B E.
3 things to remember before we start:
Remember to mute all unplayed strings.
Keep the slide straight across the fret
Don't press the slide down hard on the strings
Slide guitar lick 1 is in the key of D, yes you CAN play in other keys in Open E tuning, it is a common slide lick that can be found in countless blues and rock songs.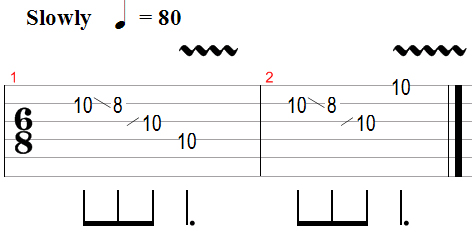 Slide guitar lick 2 includes the blues note, which is the note located on the 9th fret of the B string , to give it a real bluesy sound. The minor 3rd note is included as well. It's located on the 9th fret of the G string. Be sure to include the vibrato to give it more of a vocal like quality.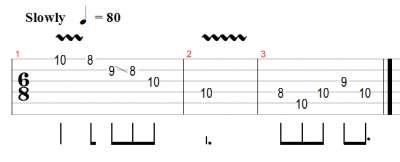 These 2 licks only scratch the surface of what can be played in the open E slide tuning. Listen to Duane Allman, Derek Trucks, Warren Haynes, Bonnie Raitt, and Johnny Winter, to hear more examples in this vein.
Learning slide guitar is easier than most people think. It takes some basic technique and knowledge of the style to progress which is true in almost anything really. So dust off that slide and start playing the blues!
For more information on slide guitar, please check out my Slide Guitar Course.
Breaking Out of The Pentatonic Box Free Course
I'll send you my completely Free, Blues Guitar Mini Course and regular subscriber-exclusive content.
45 Minute Video Guitar Course
8 MP3 Backing Track Downloads
7 Practice Tips Video
Get the Free Course