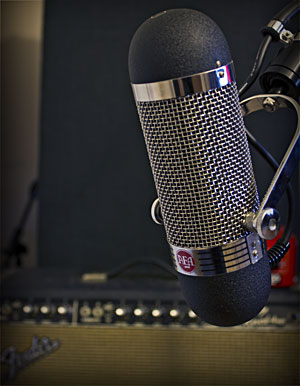 I would say that almost every other day I get an email asking about the best amp settings. It's really hard to say what is going to work for every individual because so many factors come into play such as the kind of guitar, amp, and effects you are using.
I will say this though. If you are using a lot of gain or distortion, then I can tell you that the amount you use will directly impact the size of your guitar tone.
If you think you're going to get a real fat blues guitar sound by using a lot of gain, then you are completely wrong. The number one thing you should look at when trying to figure out your tone is how much distortion you are using.
When you are trying to get a nice distorted blues sound, start by creating a great clean sound first and then work from there. When using distortion, your sound becomes compressed which means the dynamic range is smaller which in turn will lead to a thinner sounding tone.
I was recording some BB King Style leads for a client today and ran into this tone problem which is why I'm writing about it right now. I recorded a few takes of lead guiar and sent them over to the client. They wrote back saying that they loved the licks, but they would like a little more clean sounding blues guitar tone. So I went to work getting a sound that would make them happy and get me paid as well!
The first thing I did was remove the attenuator. Now I'm not saying this attenuator is bad, but for this tone, I didn't really need it. It is a wonderful piece of equipment and I highly recommend it.
Once the attenuator was out of the equation, then I started going about cleaning up the amp sound to please this client.
The initial settings were as follows.
Amp 5
Weber on 7
Treble on 8
Bass on 3
Reverb on 3.5
Guitar on 6
AEA Ribbon Mic about 16″ back on axis with the right speaker.
After receiving their email I decided that the Weber should go, and to get a clean sound I would need to turn the amp down to about 3. Since I was turning the amp down, I needed to compensate by adding a little more bass and for some more bite, I cranked the treble up.
I also moved the AEA R84 mic closer to the amp to about 12″ back to give it a little more full sound due to the proximity effect of this mic.
Here were the final settings.
Amp 3
Treble on 10
Bass on 4.5
Reverb on 2
Guitar on 4
AEA Ribbon Mic about 12″ back on axis with the right speaker.
This final approach created a tone to me that is very reminiscent of old Blues Records and I love it. This was my first time using the AEA R84 Ribbon mic and it simply kills the 57 for this application.
So what is my point? Well it is essential to look at how much gain you are actually using when trying to get your blues tones. Sometimes one of the easiest things to try is simply turning down the amount of gain you are using. I can guarantee you that your notes and the overall power of your sound will improve.
The only caveat – playing with a lot of gain often hides mistakes and sloppiness, so be prepared to hear the truth! ;) If that's the case, then I can help you out with some blues guitar lessons to help you improve your technique. Check out out my courses here.
Which tone do you like better?
Breaking Out of The Pentatonic Box Free Course
I'll send you my completely Free, Blues Guitar Mini Course and regular subscriber-exclusive content.
45 Minute Video Guitar Course
8 MP3 Backing Track Downloads
7 Practice Tips Video
Get the Free Course