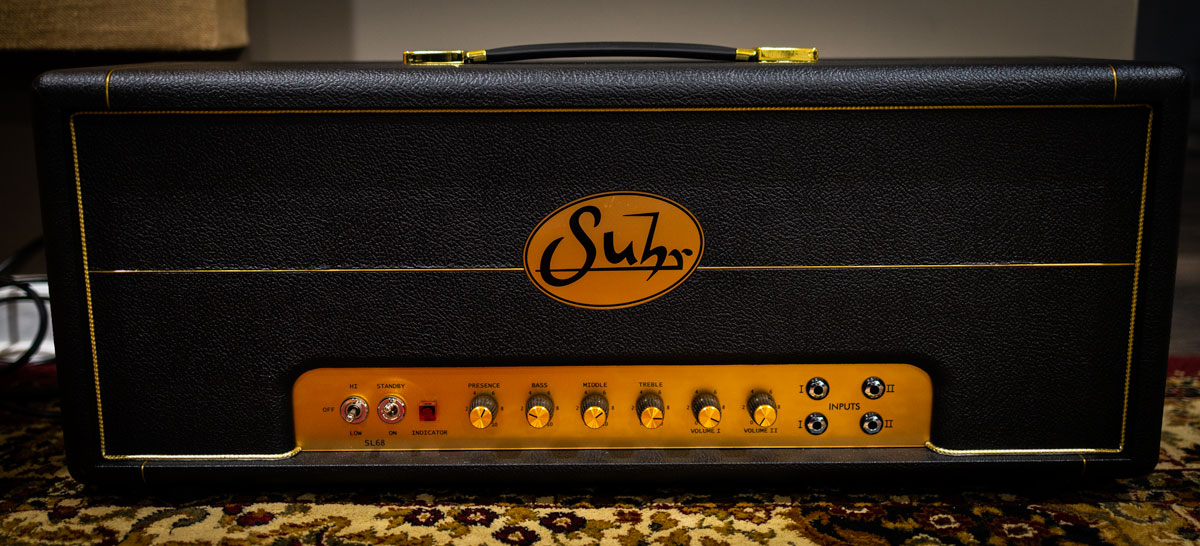 This is the first Marshall Plexi type amp I have ever owned and so far it sounds incredible. Has the variac switch built in that allows the voltage to be dropped. This gives you some really nice warm overdrive.
Each SL68 amp features four EL34 power tubes (for an output of 100 watts), four inputs, two channels, a Low Power switch, a Master Volume control, and delivers a wide range of classic and modern tones.
From warm and sparkling cleans, to high-gain Variac style overdrive tones, the SL68 is the foundation of great rock tones!
POWER SELECT SWITCH
Offers the following three-positions:
OFF: Amplifier's power mains are switched off
HI: On, normal operation
LOW: Changes the SL-68's feel from tight and aggressive to spongy with a smoother attack, excellent for solo playing.