Many people use the website with the ever so popular iPad and iPhone.  I don't currently have an app but did you know there is a pretty cool way you can add an LGN icon to your iPad or iPhone home screen that looks just like an app?
I've customized this icon to reflect the LGN logo so it's really easy to find when you add any page of my site to your Home Screen.
So how do you do it?
First, visit www.learningguitarnow.com on your iPad or iPhone.
Now  you're going to see a box with an arrow pointing up in the top left just beside the URL box. Press it.
Now you will see where you can press Add to Home Screen
Next, Click Add.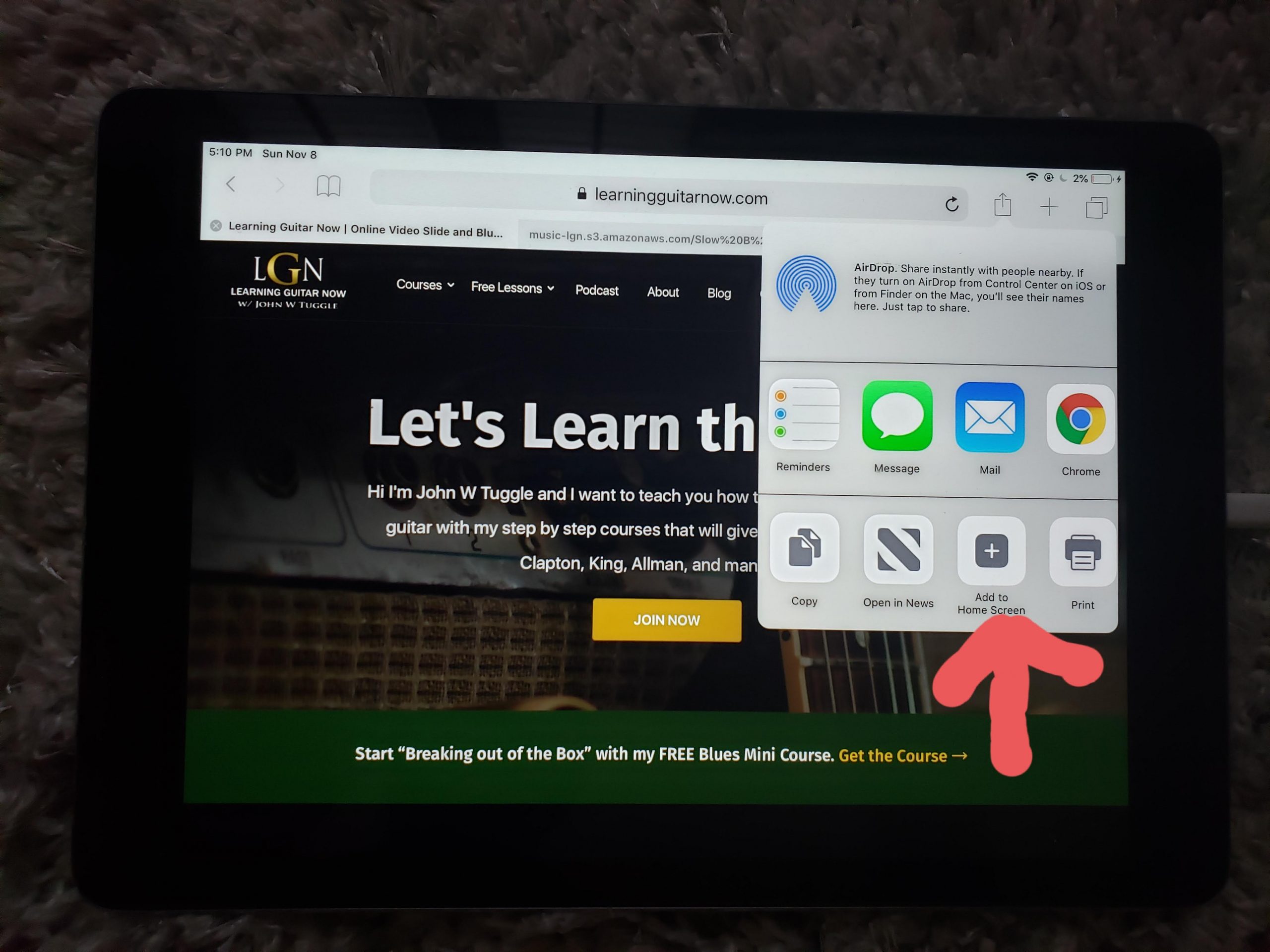 Presto! The LGN logo will now take you directly to the site of whatever page you added to home screen. In this instance, it is the homepage.
If you're using an iPad or iPhone that should make it easier to get back to the site when you want to start practicing your blues and slide guitar.
Breaking Out of The Pentatonic Box Free Course
I'll send you my completely Free, Blues Guitar Mini Course and regular subscriber-exclusive content.
45 Minute Video Guitar Course
8 MP3 Backing Track Downloads
7 Practice Tips Video
Get the Free Course