In this guitar amp Faceoff I'll show you the difference between a 1966 Fender Vibrolux and a 1965 Reissue Fender Princeton. In the video the demonstration will be using Open E Tuning Slide Guitar on a Gibson SG combined with a Maxon OD 808.
Obviously the two amps are a little different. For instance, the Princeton only has one speaker. Just by having two speakers, the Vibrolux will have a larger sounding tone so please keep that in mind. No EQ or Compression were used on the guitar tracks. The tracks were recorded straight into Pro Tools with no effects.
Watch the Video Now Gear Used in this Video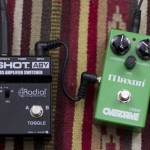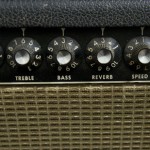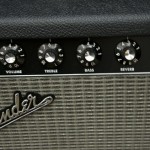 So what do you think of the two amps? How do they compare and which do you like the best? Leave a comment below.
To learn more about playing Open E Tuning Slide Guitar like this, please check out my DVD and Download lessons.
Breaking Out of The Pentatonic Box Free Course
Enter your email below and I'll send you my completely Free, Blues Guitar Mini Course and regular subscriber-exclusive content.
45 Minute Video Guitar Course
8 MP3 Backing Track Downloads
7 Practice Tips Video