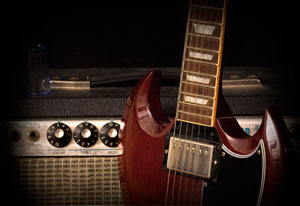 I've just completed my first original song in about 5 years. I've been so busy creating lessons and building Learning Guitar Now that I haven't had much extra time to write any new material.
Since this has been the case, I decided to combine the two. I thought I would write an original song and then teach how to play it in some new lessons. This has been the plan, and for better or worse this is the song I have come up with.
Movin' On
Music – John W Tuggle
Lyrics – John W Tuggle, Tova Rinah
Vocals – Clarence Cameron
Watch the Video You will learn how to play this entire song in the new Open E lessons as well as some new techniques and more about rhythm guitar in open e. The Lesson Video will contain the entire performance with 2 camera angles up close. Above is just my attempt at a "Cool" type music video with my limited experience.
Thanks for listening!
Breaking Out of The Pentatonic Box Free Course
Enter your email below and I'll send you my completely Free, Blues Guitar Mini Course and regular subscriber-exclusive content.
45 Minute Video Guitar Course
8 MP3 Backing Track Downloads
7 Practice Tips Video