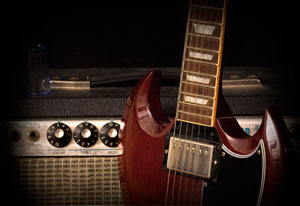 I've just completed my first original song in about 5 years. I've been so busy creating lessons and building Learning Guitar Now that I haven't had much extra time to write any new material.
Since this has been the case, I decided to combine the two. I thought I would write an original song and then teach how to play it in some new lessons. This has been the plan, and for better or worse this is the song I have come up with.
Movin' On
Music – John W Tuggle
Lyrics – John W Tuggle, Tova Rinah
Vocals – Clarence Cameron
Watch the Video You will learn how to play this entire song in the new Open E lessons as well as some new techniques and more about rhythm guitar in open e. The Lesson Video will contain the entire performance with 2 camera angles up close. Above is just my attempt at a "Cool" type music video with my limited experience.
Thanks for listening!