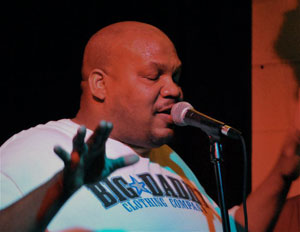 In the next set of Open E Tuning Slide Lessons, I decided to create a few tracks that would have vocals in them.
I feel that this would really teach people how to play with a vocalist and become more comfortable practicing their parts with vocals.
The vocals are sung by Clarence Cameron, a former bandmate of mine in Athens, Ga of the band Don't Know. You can find him on Facebook here under the name Big C and the Velvet Delta.
Here's me jamming along to one of the tracks I've done. I also plan to use this track for some new upcoming blues lessons as well. We'll see how it pans out. Breaking Out of The Pentatonic Box Free Course
Enter your email below and I'll send you my completely Free, Blues Guitar Mini Course and regular subscriber-exclusive content.
45 Minute Video Guitar Course
8 MP3 Backing Track Downloads
7 Practice Tips Video