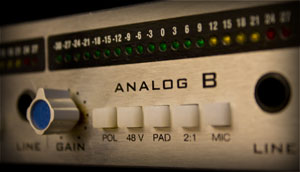 I've had many people ask me about how I put together my backing tracks.
There's a lot of people that seem to like them and some who think they are terrible. :/ For the most part, people seem to really enjoy them and find playing over them a very beneficial way to help their playing. In fact, just 2 of the backing tracks I have uploaded to YouTube have been viewed 1 million times! That's pretty amazing to me!
For me to create backing tracks, I decided that I wanted to be able to put them together myself anytime I without having to record an entire band. This has been pretty difficult to learn how to do but has saved me a lot of money and time. The hardest thing to do is to about how dynamics can be re-created, which a lot of backing tracks I have heard don't really have. Learning how to adjust to dynamics will help you learn how to play better lead guitar in my opinion.
I've been recording music in my home studio for about 7 years now. Let me tell you that it is a very difficult thing to learn how to do really well. There is so much involved from room acoustics, software, mics, eq, compression, and a number of other things that can be quite complicated. The biggest thing to learn though is arrangement, and how to sit instruments properly so the mix sounds even. While I am no professional mixer, I try to keep learning as much as possible to continually improve my skills.
Lately I've been learning a lot from Pensado's Place which is packed with awesome information from top mixers in the industry. Check it out here.
Currently, I'm getting back into learning more about mixing and recording so I can get a really professional sound. I have spent a considerable amount of time working on my chops and mixing space lately so that I can produce better sounding tracks. In the future, I do have plans to start recording my own solo album and have many songs in the works that I think are good. The problem is that it just takes so much time, and when I'm constantly working on new lessons as well, I don't have the motivation to work on recording my own songs. I will find the time though soon. :)
So in this post I want to show you a little bit about how I go about recording and mixing the backing tracks I produce.
The first step for me is to find a groove that I want to use and then nailing the tempo and drum beat that will simulate the track I am trying to copy. In the backing track I have currently been working on, I turned to one of Freddie King's funkier type tunes.
After I decided what the key and style would be, I look for drum pieces I could use to put together a cohesive drum track. In case you're wondering, I use tracks from Beta Monkey that are real recorded drum tracks that you can cut and paste together to create a full drum composition. They are not free however, but for me they are worth it.
After the Drum track has been prepared, synced to a grid, and maybe edited using Elastic Audio in Pro Tools, I then record a bass guitar track to fit with the kick drum of the drum track. Then it's just a matter of recording guitar parts, keyboards, and whatever else I might need to make the track sound good. Mixing the tracks with EQ, compression, and effects round out the end to make a nice cohesive track to play along to.
Here's the gear I use to record and mix the backing tracks.
Pro Tools 8
Digi 002r
Api A2d
Blue Sky Mediadesk speakers
Shure SM 57
AEA R 84 Ribbon
M Audio Axiom 49 midi controller
URS CSP Plugins
Waves API Plug Ins
Massey Plug Ins
TL Space
Ampeg SVX
Here's a few videos to show you the process of how I put the backing tracks together. You can check out the finished version of the track here. Funky Blues Backing Track in C#
Breaking Out of The Pentatonic Box Free Course
I'll send you my completely Free, Blues Guitar Mini Course and regular subscriber-exclusive content.
45 Minute Video Guitar Course
8 MP3 Backing Track Downloads
7 Practice Tips Video
Get the Free Course